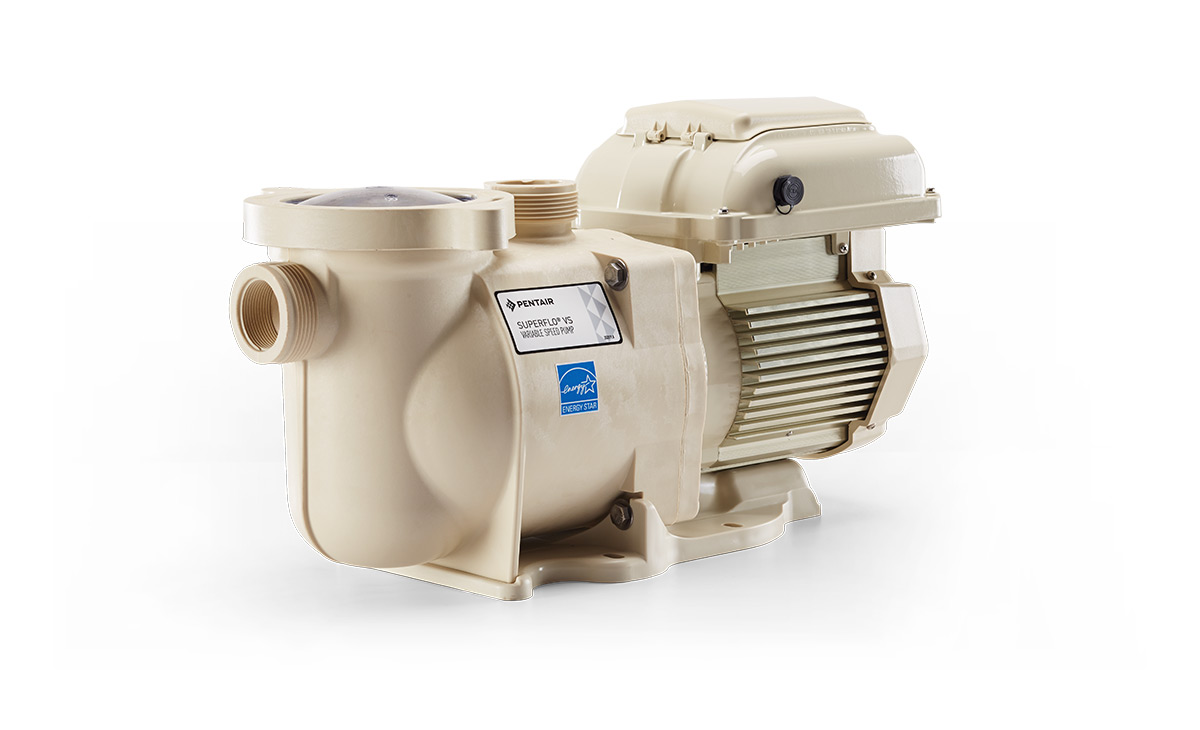 The Superflo VS Pump is the Perfect Pump for Everyday Pools Requiring Up to a 1.5 Hp Pump
This entry level variable speed pump is designed for the pool only non-automated swimming pool owner looking for a quiet, energy efficient reliable pool pump.   Designed for installation in pools needing up to a 1.5 HP pump.  Designed for quiet operation utilizing a Totally Enclosed Fan Cooled (TEFC) motor.
Features
Easy installation to 115/230 volt service.
Includes built in real time 24 hour time clock.
Simple, easy to use digital control keypad.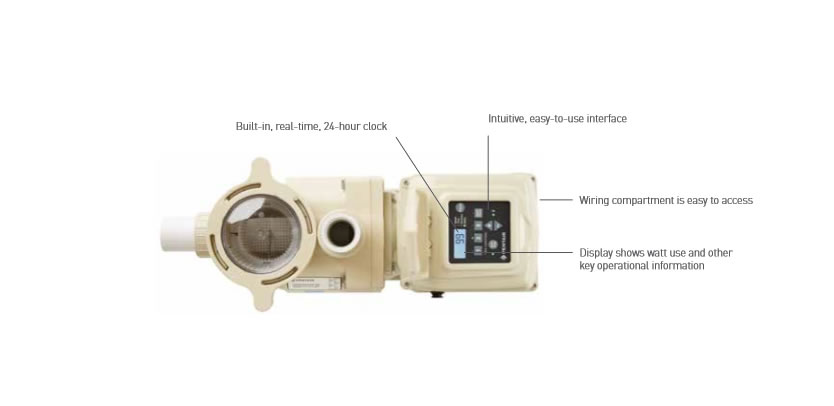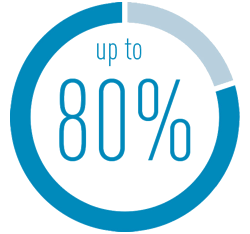 Remarkable Energy Savings
The SuperFlo VS pump features variable speed technology, which dramatically reduces energy costs by moving water more efficiently at lower speeds. You can save as much as 80%—up to $1,300 each year—compared to conventional, single-speed pumps.
Seriously, Pools & Spa's have made my pool sparkle. Reliable and predictable outstanding results.
J.R. Morganville
his was the first year that I ever used a pool service to open, maintain and close our pool. WOW! What a pleasure it was to have your professional staff doing all the work so I could really enjoy my season. We've mentioned you to all of our neighbors.
A.H. Jackson
I have used Pools and Spas exclusively since I built my pool five years ago and it was clear to me from the beginning that their philosophy is to provide prompt, efficient and excellent service. From pool openings to pool closings to miscellaneous service calls, they have provided excellent service and results. I would not trust anyone else with my pool
J.B. Freehold, NJ