Discover the New Age of Pool Surface Pebble Technology
A formulated pool finish system that utilizes a unique blend of natural quartz pebble, polymers, pozzolans, and cement to achieve its high performance and durability. The end result is a spectacular and long lasting finish.
Key Benefits
Small / Naturally Rounded Pebbles
Timeless beauty
Long lasting and durable
Easiest pool finish to maintain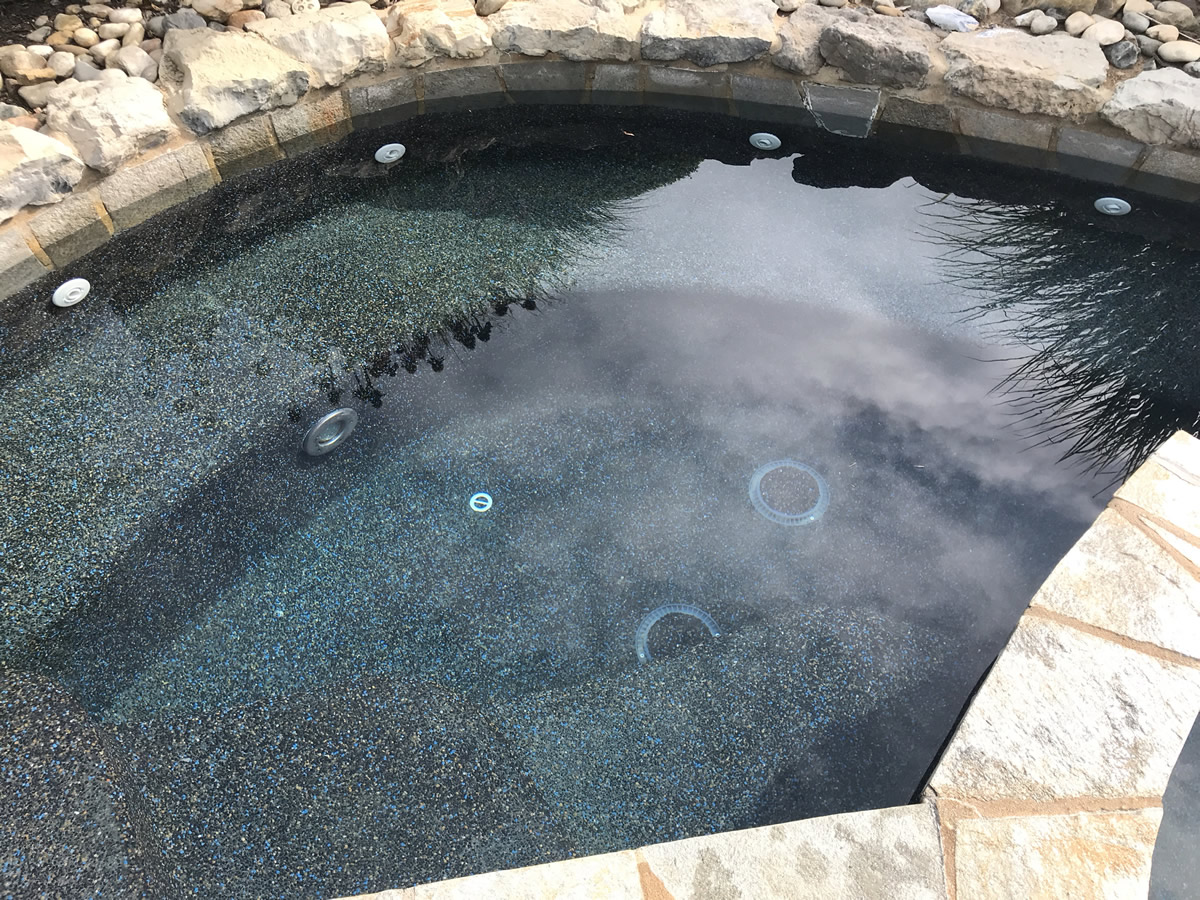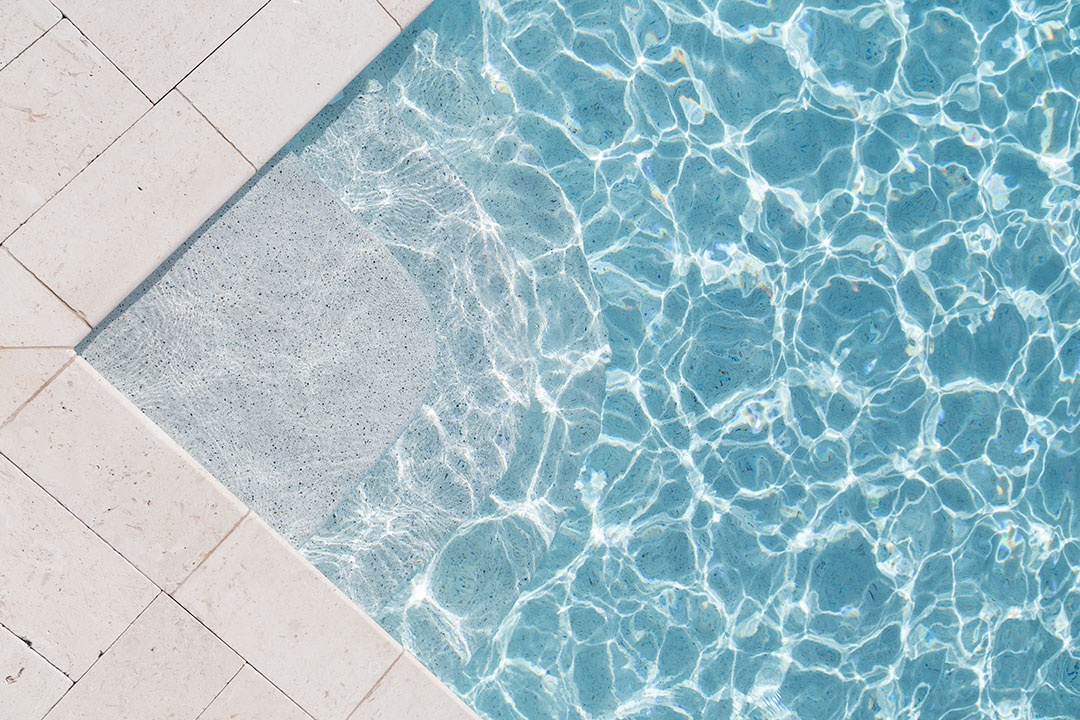 Click On Image To Enlarge

Water Color: Dark Blue
---
A tropical blue pebble pool finish such as StoneScapes Regular Pebbles Tropics Blue gives the illusion of depth, making your poolscape even more invigorating and refreshing. This exciting dark turquoise hue is created using pebbles that give it vibrant color and fantastic texture.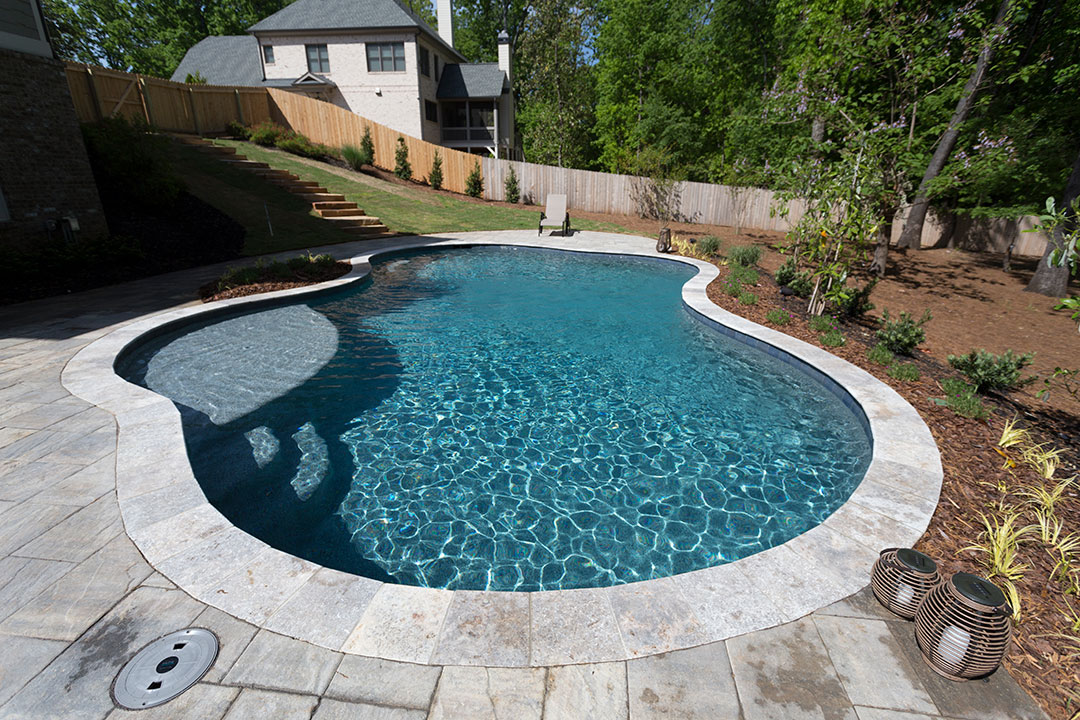 Click On Image To Enlarge

Water Color: Light Green
---
Looking for a pool finish that enhances the natural, organic look of your poolscape? StoneScapes Regular Pebbles Sand carries the same golden brown tones of warm sand into your backyard, ampliyfing the beauty of beach entries, spas and more. In deeper areas, pool water takes on a light green appearance. Pebble texture adds to the beachy experience.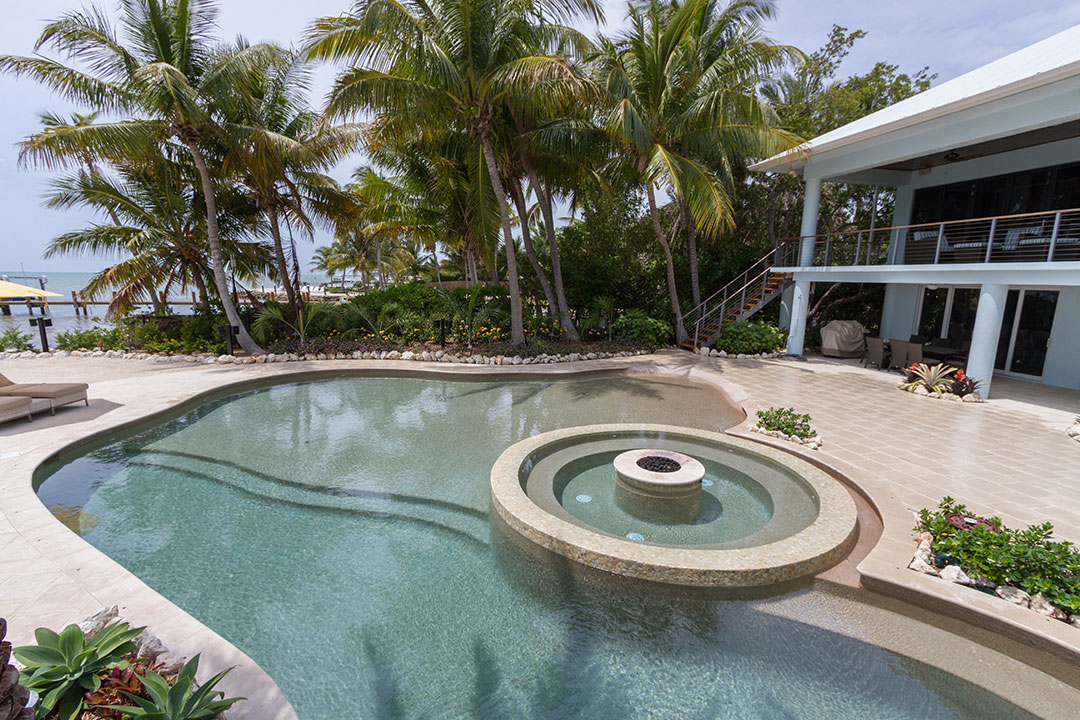 Click On Image To Enlarge

Water Color: Light Blue
---
To achieve light blue pool water in your backyard, consider a predominantly white pool finish. StoneScapes Regular Pebbles Salt & Pepper is made up of a range of neutral earth tones from gray and white to black and brown, giving your pool water the crisp and refreshing light blue color you desire.