Shimmer and Sparkle for Years to Come
Add pizzazz to your pool finish with Luxury Glass Finishes! These unique finishes are accented with sparkling glass beads. From a subtle sprinkling, to an equal measure of pebble and glass beads, give your pool the precise look and feel you desire. Finish your pool with distinction! The Luxury Glass Finishes Collection offers a wide array of colors and textures to make your pool as unique as you are. From rustic pebble, to silky smooth quartz, or even striking glass beads – you'll find a finish to suit every pool. Every Luxury Glass Finishes we install at Pools & Spas Service, Inc. offers the pool owner extremely durable and attractive alternative to traditional white pool coatings. This is a highly recommended product that can make your pool shimmer and sparkle for years to come.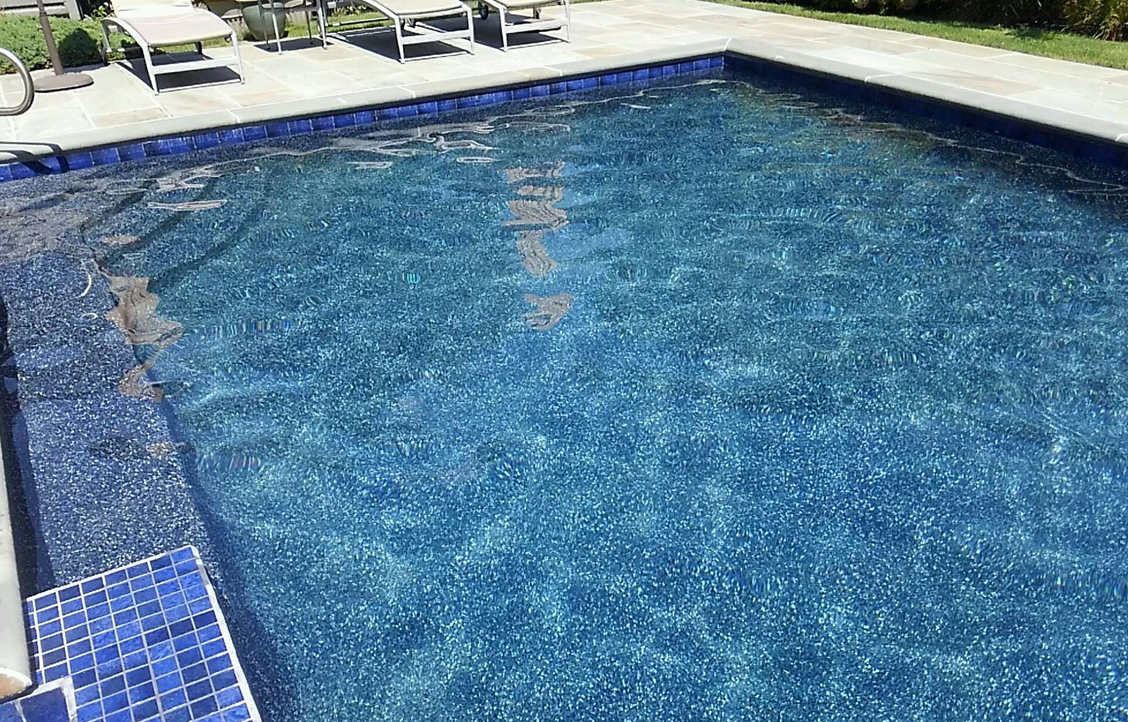 Click On Image To Enlarge
Water Color: Light Blue
---
Love subtle, light-colored pool water? You'll love this heavenly white glass finish for swimming pools, JewelScapes Reflective Crystal. The glass beads' sparkling shiny exterior has a dynamic visual effect on your poolscape and provides a wonderfully soothing feel.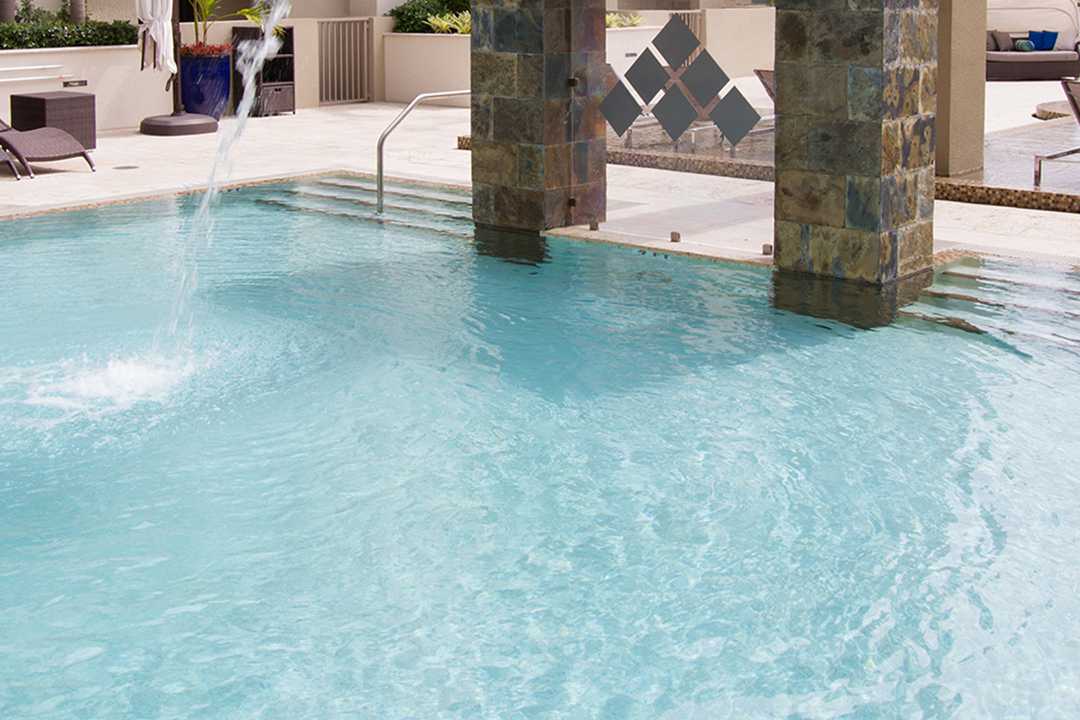 Click On Image To Enlarge
Water Color: Medium Blue
---
JewelScapes Reflective Aquamarine is dazzling to the eyes and heavenly to the touch. Smooth glass beads create a soothing texture. This aquamarine pool finish's eye-catching jewel-tone turquoise color is enhanced by the product's reflective nature.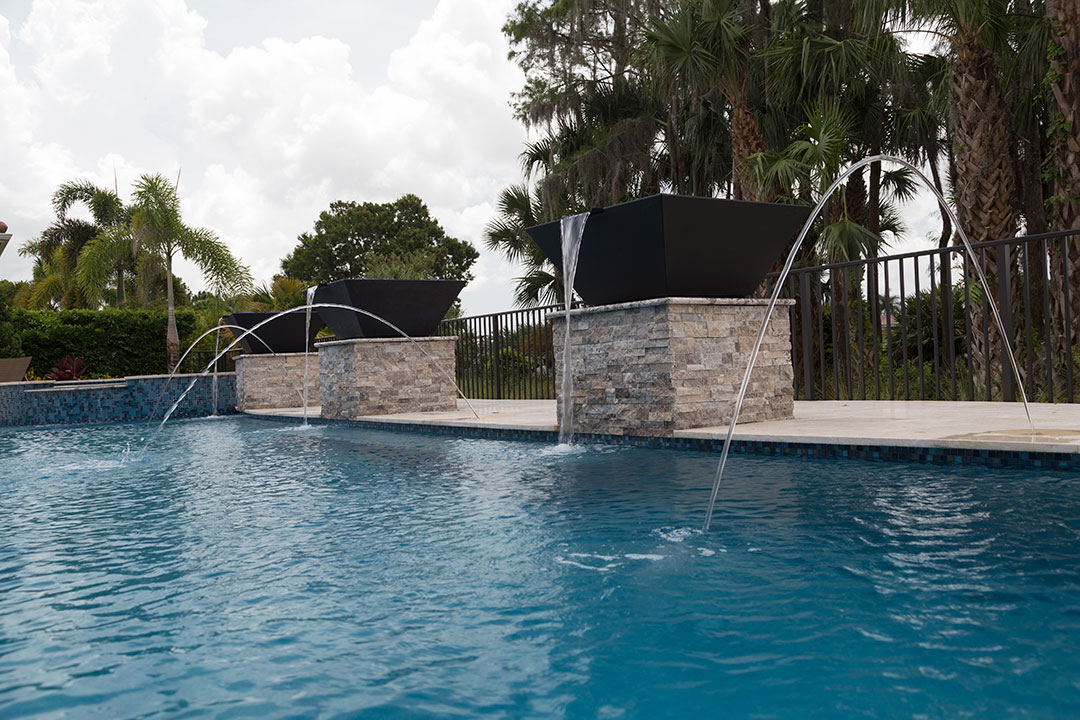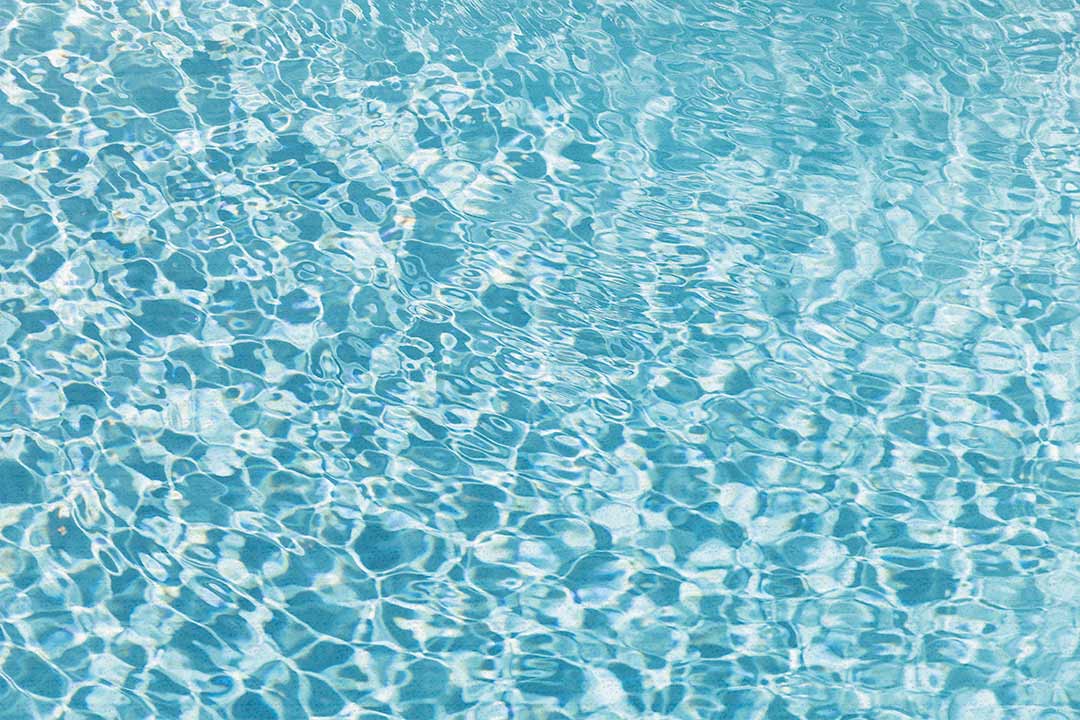 Click On Image To Enlarge
Water Color: Dark Blue
---
Wishing for a deep blue pool water color? JewelScapes Reflective Iolite contains a glimmering mix of dark blue and cerulean translucent glass beads,creating a stunning blue water as profound as a cloudless afternoon sky. This product has a luxurious textured feel.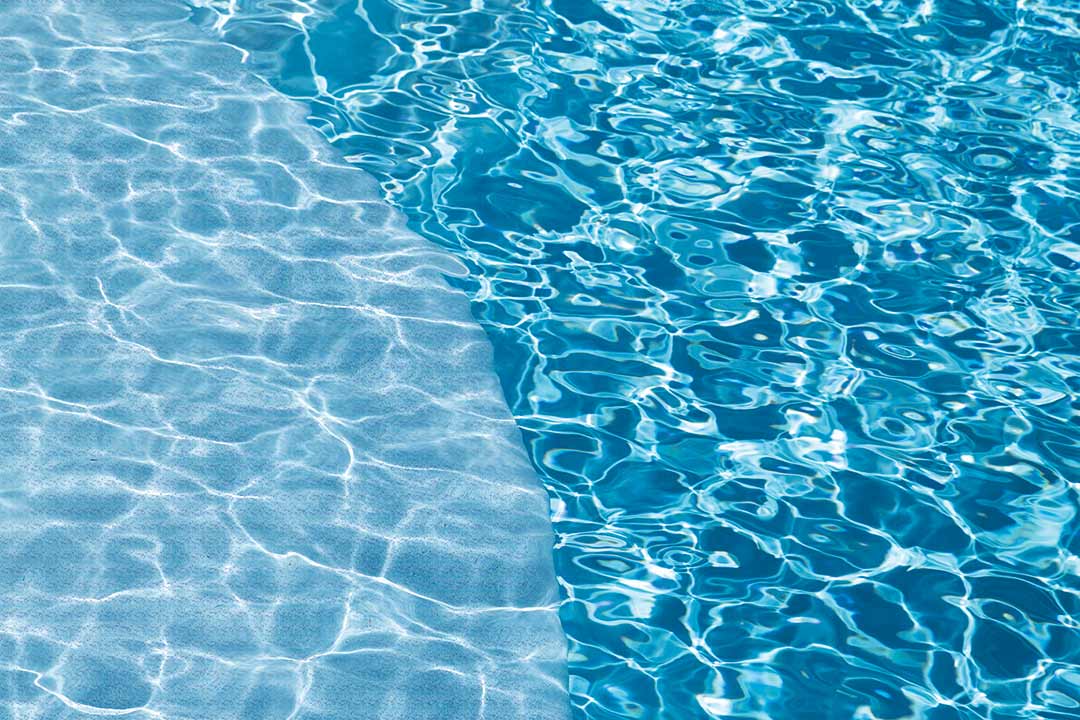 Click On Image To Enlarge
Water Color: Light Gray
---
Gray pool water is soothing and elegant. JewelScapes Reflective Yosemite, a smooth pool finish made with gray and blue beads, is no exception. Shiny glass beads enhance the product's sophisticated beauty and delight guests with their smooth texture.