Shimmer And Sparkle For Years To Come
Add pizzazz to your pebble pool finish with glass! These unique StoneScapes finishes are accented with a sparkling glass beads. From a subtle sprinkling, to an equal measure of pebble and glass beeds, our exclusive StoneScapes glass recipe can give your pool the precise look and feel you desire.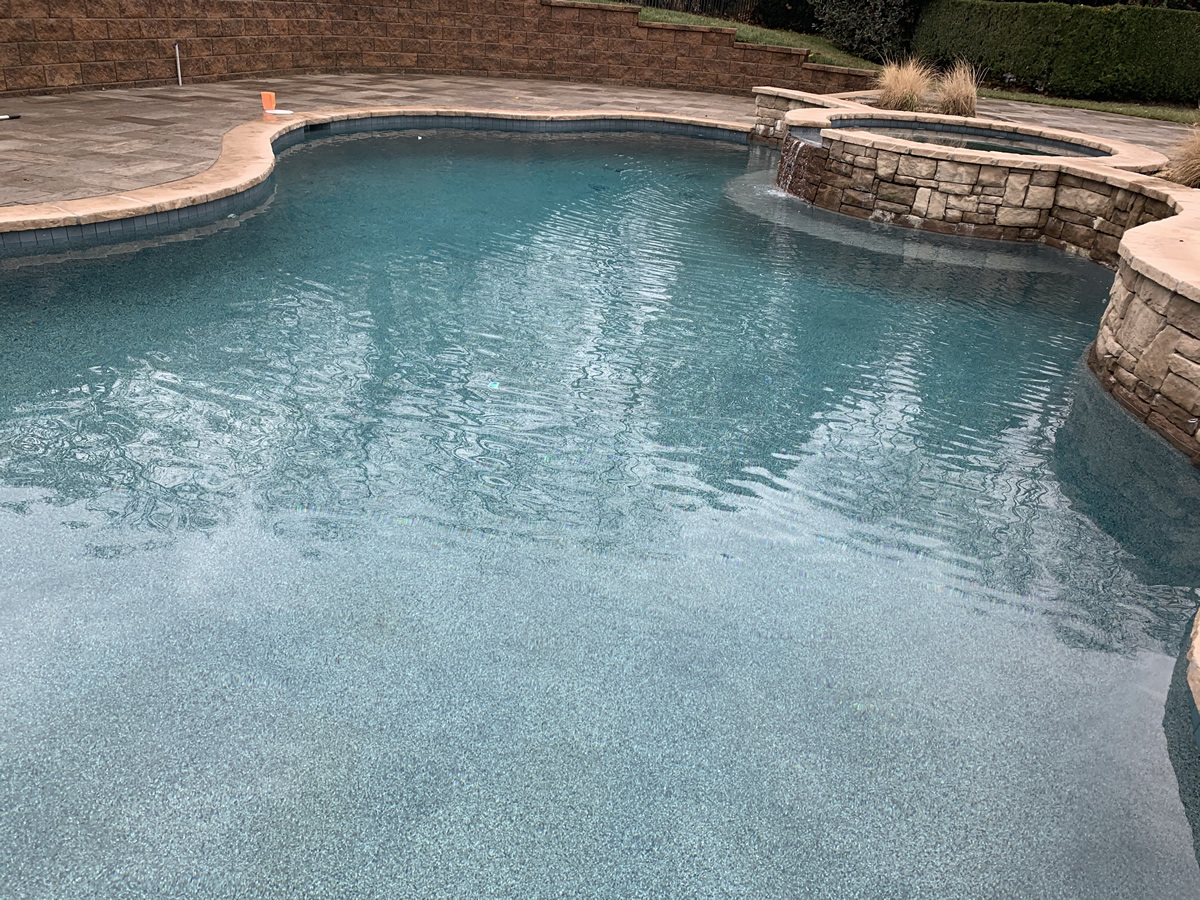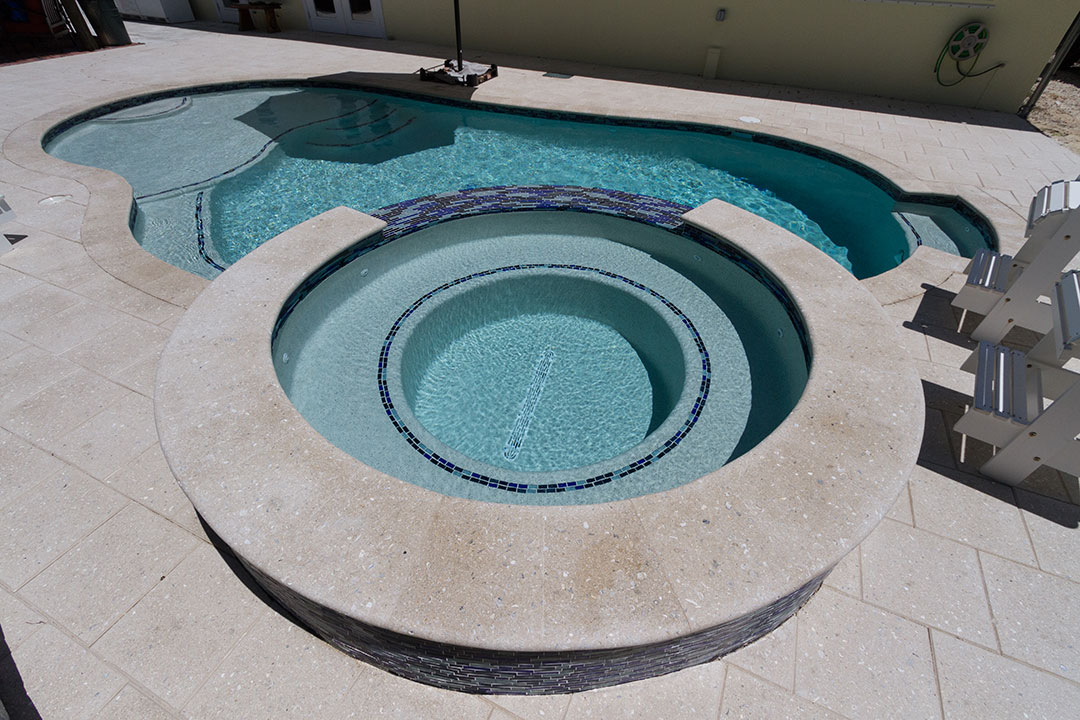 Click On Image To Enlarge

Water Color: Dark Blue
---
Your backyard is your sacred place to escape the day-to-day. Give your poolscape the tropical treatment with StoneScapes Touch of Glass Tropics Blue pool finish, a tantalizing product composed of colorful glass beads that produce dark blue water color. These beads reflect light, adding sparkle, dimension and pleasant texture to your pool's surface.