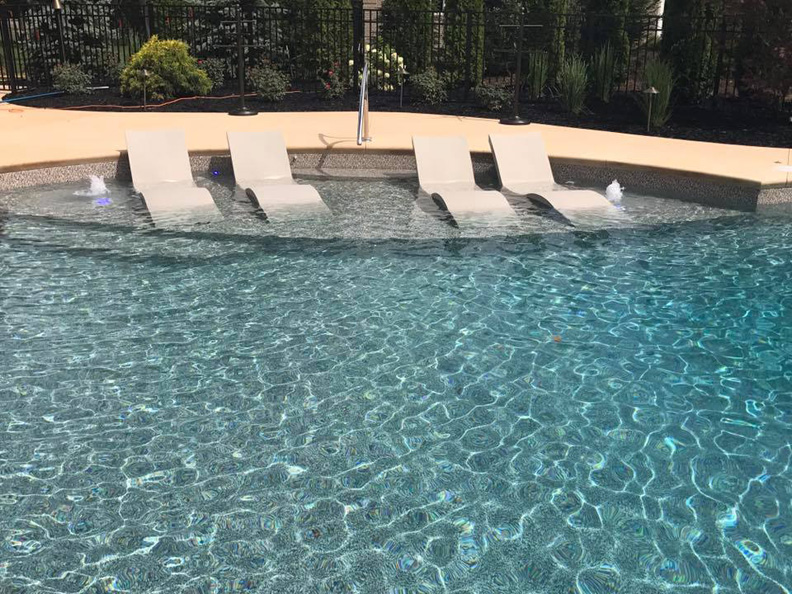 Sun Ledges create a wonderful hangout space for the entire family and truly gives a high end resort feel to your pool! Unlike our competitors, we can customize any pool or step design to fit your needs! Don't be forced to conform! We will gladly work with you to achieve your dream oasis!
There are different names that a sun shelf goes by such as Baja shelf, tanning ledge or tanning shelf. Whatever you like to call it, it is a flat and shallow pool area used to lounge and enjoy time in the sun.
You may have your own reasons for wanting to install a Sun Ledge, but some people want to be able to lounge and tan with a feeling of being in and out of the water. They love the ability to relax in the water without having to move around on a raft of float. Since the sun shelf is shallow, this is a great area for small kids and pets to play. If it is a cold day, you can often still use a sun shelf.