We Sell and Install Premium Pentair Pool Heaters
Why it Pays to Own a Heater in New Jersey
New Jersey pool owners are quick to realize that the weather is such that their pools are slow to heat up and quick to cool down to almost frigid temperatures. With warm, comfortable water falling between 82-88 degrees, pools in New Jersey experience less than 20 days of warm water each year. With all the money you have invested in your pool, does it really make sense to rely just on the weather? Or does it make sense to plan for some reliable heat source for your pool so that you can use the pool any day you want, any time, 5 months a year?!
At Pools & Spas Services, Inc. we'll be glad to install an affordable, fuel efficient pool heater in the form of the Pentair Master Temp High performance Pool Heater. With a microprocessor controlled thermostat and wind resistant design, the Pentair pool heater will keep you warm no matter what the weather. Pools & Spas Service, Inc. is proud to sell and install Pentair pool heaters. From the moment it is installed, you will enjoy years of comfort and warmth with a pool that is just the temperature you like. Call now and start swimming earlier this Spring.
High Performance Eco-Friendly Heaters
MasterTemp heaters offer all the efficiency, convenience and reliability features you want in a pool heater, plus a lot more. As easy to use as your home heating system, plus, user-friendly indicator lights and troubleshoot icons make system operation and monitoring a snap. The compact design and super quiet operation won't intrude on your poolside leisure time. Heavy-duty (HD) unit with cupro-nickel exchanger stands up to the harshest of applications, like low pH, high flow or heavy use.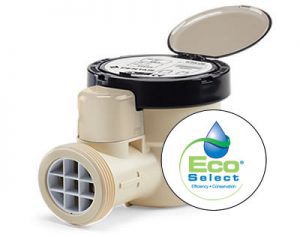 50% OFF
iCHLOR SALT GENERATOR with the purchase of a MasterTemp 400,000 BTU
heater.* Call for details.

*cannot be combined with any other deals. Expires 4/30/22
Overview
All the Efficiency, Convenience and Reliability You Want in a Gas-fired Heater
As easy to use as your home-heating system, MasterTemp has user-friendly indicator lights that make system operation and monitoring a snap. The compact design and quiet operation won't intrude on your swimming and poolside enjoyment.
Heats up fast, so no long waits before enjoying your pool or spa
Best-in-class energy efficiency*
Manual gas shut-off when service is required
Eco-friendly MasterTemp is certified for low NOx emission and outperforms industry standards
Rotating digital display allows for easy viewing
Tough, rustproof exterior handles the heat and weathers the elements
Certified for outdoor and indoor installations
Compact design fits on smaller less intensive equipment pads
The MasterTemp heater is certified for low NOx emissions
*Standard copper heat exchanger 84% efficient. Heavy-duty (HD) cupro-nickel heat exchanger 82% efficient.
POOLS & SPAS SERVICE INC REVIEWS