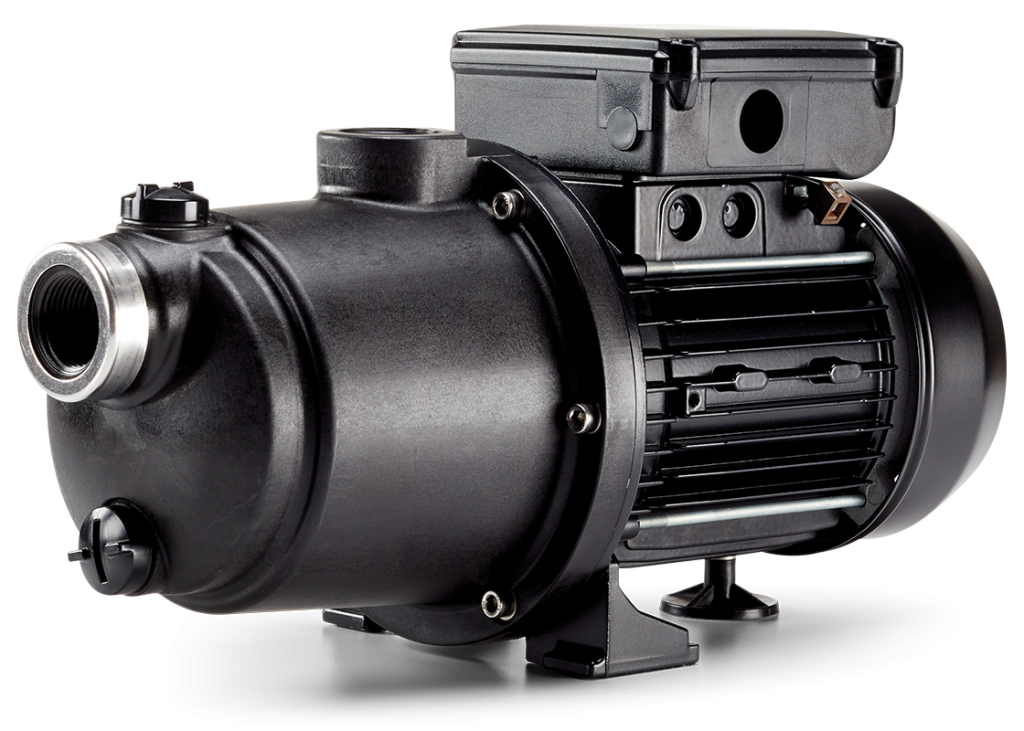 Booster Pump for Pressure-side Cleaning Cuts Energy Costs by Over 25%*
The Boost-Rite pump from Pentair powers up your pressure-side cleaner over 25%* more efficiently than other booster pumps on the market. It uses an advanced 5-stage impeller design to deliver greater water pressure for more powerful cleaning. Boost-Rite Booster Pump has 1 in. fittings that allow for better flow and greater efficiency. The Totally Enclosed Fan Cooled (TEFC) motor design allows the pump to run cooler and quieter.
5-stage impeller design cuts electricity use by up to 25%*
Provides 50psi @ 13.2 US GPM
Quieter operation for a more relaxing poolside experience
The Boost-Rite pump delivers greater water pressure for more powerful pressure-side cleaning
*Actual energy usage may vary based upon plumbing size and length and other hydraulic factors.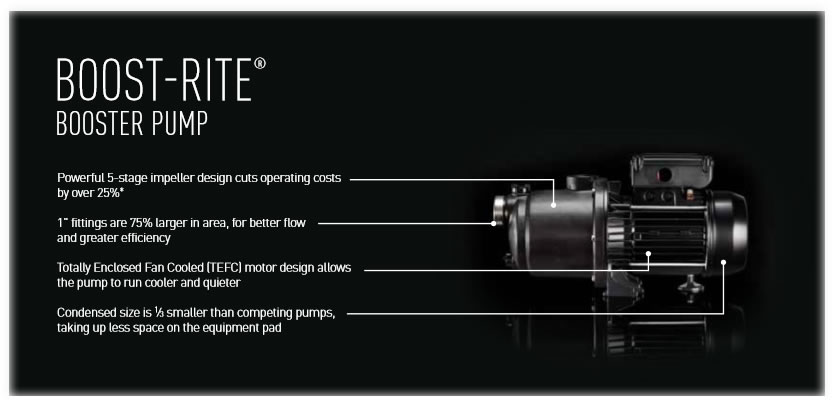 Seriously, Pools & Spa's have made my pool sparkle. Reliable and predictable outstanding results.
J.R. Morganville
his was the first year that I ever used a pool service to open, maintain and close our pool. WOW! What a pleasure it was to have your professional staff doing all the work so I could really enjoy my season. We've mentioned you to all of our neighbors.
A.H. Jackson
I have used Pools and Spas exclusively since I built my pool five years ago and it was clear to me from the beginning that their philosophy is to provide prompt, efficient and excellent service. From pool openings to pool closings to miscellaneous service calls, they have provided excellent service and results. I would not trust anyone else with my pool
J.B. Freehold, NJ