iChlor Salt Chlorine Generator
The Trade Grade iChlor Salt Chlorine Generator takes salt water pools to the next level. Using smart technology with built-in intelligence iChlor provides pool owners with unmatched convenience and control. User friendly control and precise output level s allow for easy set up and proper adjustment to chlorine levels.
SmartSense™ Detection
Our advanced features deliver consistent operation and important safeguards to protect your family.
Detects ​some automatic pool cover​s
Reduces chlorine output when the automatic pool cover is closed
Detects IntelliFlo® Pump activity
Prevents the generation of chlorine when the pump is not activated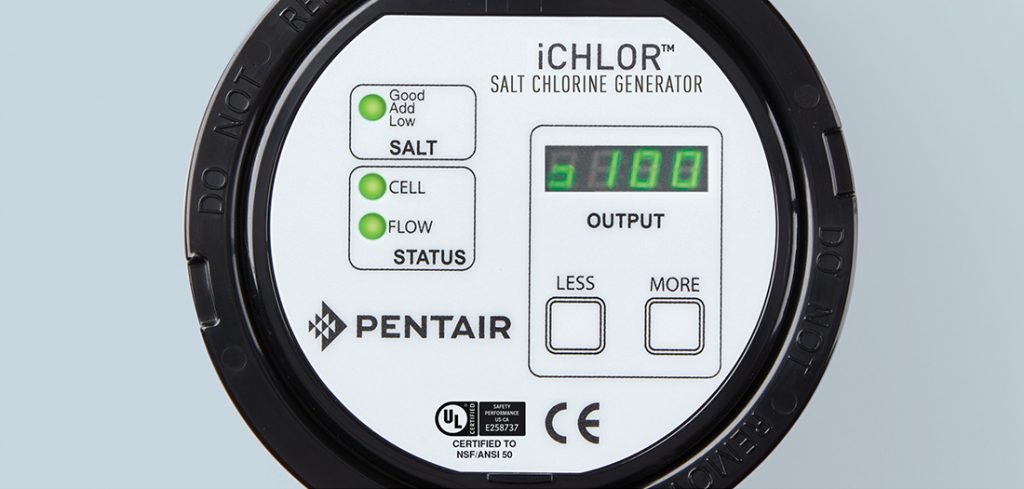 Ordinary Table Salt. Extraordinary Technology.
Adjust the sanitizing level in 1% increments from 1-100% to achieve the precise level of chlorine.