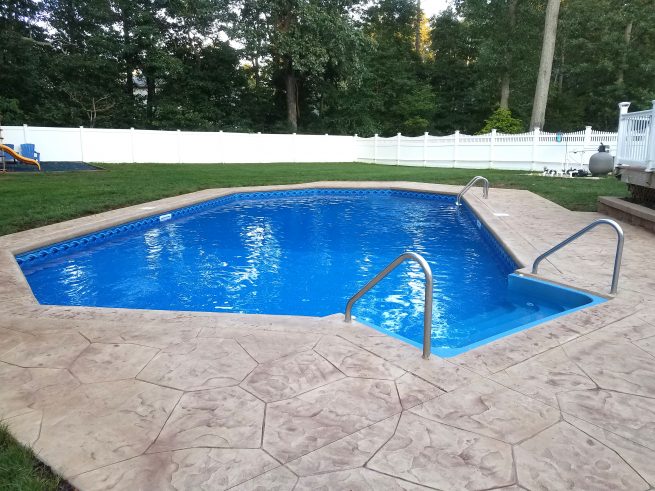 Pool Stamped Concrete Robertsville NJ
For over 20 years Pools & Spas Service, Inc. has been a local favorite contractor in providing the highest Pool Stamped Masonry Work all across the Greater New Jersey Area with stunning outdoor spaces, — all crafted with the highest quality materials and finished with attention to detail that will add value and appeal to your home.
If you're ready to fix your unsightly or worn pool decking, make the call to Pools & Spas Service, Inc. now and we'll schedule a free, no obligation consultation with one of our professionals.
A pool deck or outdoor patio is a defining feature of an outdoor living space. A well-designed outdoor space encourages more outdoor time with family and the simple pleasure of a mini-vacation in your own backyard. With the right design and concrete coatings, we can transform an ordinary yard into an extraordinary place for relaxation and entertainment.
With the help of Pools & Spas Service, Inc., you can have the backyard of your dreams by updating your old or worn out pool decking. With dozens of patterns and colors to choose from, the possibilities are limitless.
Our stamped concrete system is a great way to add a decorative element to your concrete pool decking. The specialized technique we use allows plain, grey concrete to take on the look of many others surfaces with much less maintenance involved.