CALL TODAY AND SAVE $800.00
732-761-0061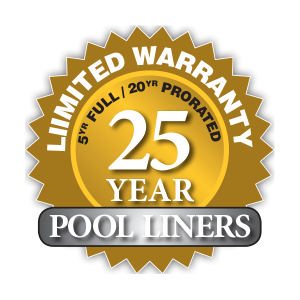 The first designer in-ground pool liners built with legendary LOOP-LOC quality, beauty & fit!
The Ultimate in fine art for your pool…
A designer swimming pool liner can be the spectacular centerpiece of your backyard environment, transforming your pool into a work of art. Loop-Loc Luxury Liners are the first in-ground pool liners good enough and beautiful enough to come from Loop-Loc, the company known for the ultimate safety swimming pool cover.
Whether you would like to update the look of your current in-ground pool, or enhance the beauty of a new pool, LOOP-LOC Luxury Liners are the perfect choice.
Choose from over 20 elegant designer patterns!
Manufactured using only the highest quality virgin-vinyl material. Resists puncturing, algae, mold, mildew and bacteria.
Exclusive patterns designed specifically for Loop-Loc
20 Year Pro-Rated Warranty
Most patterns available in durable 20 mil and 28 mil
State-of-the-art computer technology and manufacturing equipment ensure a perfect fit on any pool from simple rectangles to the most complex formfits.
See Our Loop-Loc Liner Collection
What's in a name? Everything!
Choosing a liner for your pool can be a difficult decision. We've made it easy for you by making a quality liner you can rely on to fit your pool and last for years to come. Plus, the Premier™ Vinyl Liner pattern selection offers a variety of designer patterns to suit any backyard and any poolscape. All Premier® Vinyl Liners are made from the finest vinyl available, specifically treated with a special fungicide to inhibit bacteria growth.
Virtually maintenance-free, Premier™ Vinyl Liners are easy to clean and smooth to the touch. No scuffed toes or snagged swimsuits! You'll enjoy owning your own pool, the fun and relaxation, the exercise, and the beauty of your backyard. Since a vinyl-lined pool is smooth-to-the-touch and gentle on the feet, you'll always enjoy a comfortable pool experience. Standard pool liners present visible lines on the pool floor at the seams which ultimately detract from the beauty of the pool. Our innovative UltraSeam™ technology elevates our liners to an entirely new category. This exclusive process makes floor seams stronger and virtually invisible, so there's nothing that gets in the way of the picture perfect beauty of your pool! Now standard on every Premier Liner. For more information, ask your dealer about UltraSeam™. Whether you are considering a new liner or you are redecorating your existing inground pool…Premier offers the best overall design selection and now with DuoMax™ and ProV™ technology the ultimate in beauty and durability.
See Our Premier™ Collection