Monmouth Couty NJ Best Pool Company, Open all year, Pools and Spas, Service Inc is here to answer your question or help you with ANY problem or issues that might arise with your pool.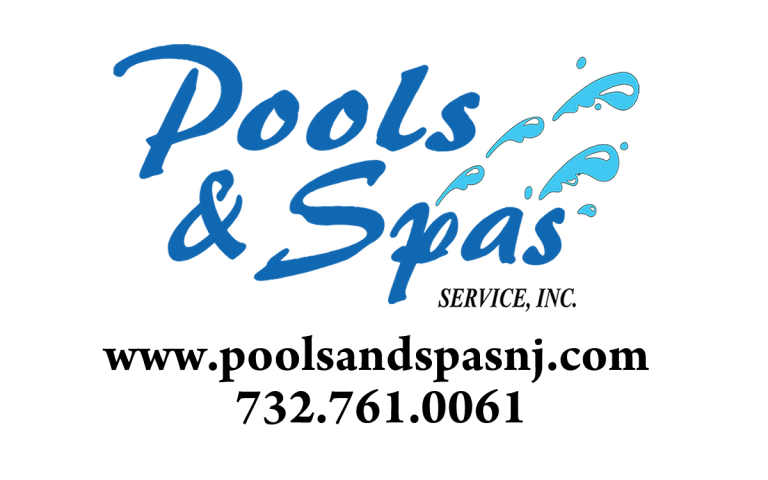 At Pools & Spas Service, Inc., we know that a pool and spa are your personal oasis from the outside world. When they are not functioning properly, you're not happy. That's why we've spent over 20 years in the business ensuring our customers spend less time worrying about maintenance and upkeep and more time making fond memories with their families for years to come.
As the largest and most reputable Pool Service, Maintenance, and Renovation Company in Monmouth, Ocean, Mercer and Middlesex Counties, we're also grateful to our hundreds of loyal customers and enjoy satisfying new ones. With over two decades of making our central NJ customers happy, a fleet of over 20 vehicles and a high standard of service that's second to none, we're committed to your peace of mind.
We're one of the only pool service, maintenance, and renovation companies that remains open all year round—for support, service and off-season upgrades.
There are many choices when it comes to pool repair, so it's important to choose wisely. Pools & Spas Service, Inc. stands behind its work, its staff and adheres to the most recent state regulations mandating that Pool and Spa Service Contractors are required to have a license registered with the state. Pools & Spas Service, Inc. takes great pride in the fact that most of our technicians have achieved these certifications and attend off season training each year.
Unlike most pool service companies who are little more than a man and a truck, we pride ourselves in employing a staff that have been with us for many years. This means they are loyal, experienced and willing to provide the best service possible. We're a family here. Our customer service is always a real person on the other end of the phone, not a recording.
We service every major manufacturer's pool products, so you can be sure we know your system and how to address any need you have in an expert and timely manner. From a broken pump, to a leaking liner, to a complex renovation, one call to us will solve your issue affordably and with guaranteed results.
Using the safest chemicals and the most advanced water testing system for precise use of wet chemistry methods ever produced, our Hassle-Free maintenance programs offer the perfect solution for all pool owners who wish to have a maintenance-free season.
We also take great pride in our expert renovation work. Pools & Spas Service, Inc.'s teams will research the best options for your pool and spa, incorporating the highest quality and most ideal stamped concrete decking, tile(s), brick coping, custom travertine coping, plaster finish materials, vinyl liners and covers that have proven effective for New Jersey's unique climate. In fact, we have the largest selection of tile, brick safety grip coping, honed from the finest bricks and natural stone coping available. The end result is safe, durable and beautiful renovations that will attractively accent any inground pool or spa for years to come.
We often remind our customers that it's important to be proactive and stay on top of your pool and spa BEFORE there's a problem. This helps ensure that your pool and spa are ready to use for the entire season. Our crews are ready for your call. So, leave the work to us and jump in! We guarantee the water's fine.
Wishing you a safe and happy pool and spa season. You deserve it.
732-761-0061