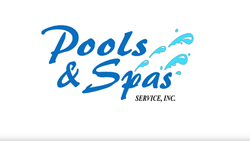 SCOFIELD® Revive™ Color Refresher
SCOFIELD® Revive™ Color Refresher is a penetrating, solvent-borne, two component, siloxane-based colored water repellent used to improve and renew the color uniformity and intensity of porous, exterior colored concrete surfaces and concrete pavers. It adds a measured amount of color without impacting a paint-like appearance. In addition to revitalizing faded or worn color, it can impact a consistent appearance to mismatched colors. You can use Revive™ Color Refresher on most exterior horizontal or vertical concrete surfaces. Revive Color Refresher can be used to add a measure of color to uncolored concrete. It can also be used without the color component when a clear water repellent is desired. Revive Color Refresher should be applied with an acetone-resistant sprayer and brushed into the surface with a soft-bristled push broom. You can also apply the freshly mixed Revive Color Refresher to the surface with an appropriate roller.
"The SCOFIELD® Revive™ Color Refresher that we put down outside our store has held up remarkably well. We are in the Midwest and we receive a lot of ice and snow. We salt it every time it comes our way. SCOFIELD® Revive™ Color Refresher was put down in front of our most heavily used door and the freeze/thaw cycles and very heavy foot traffic have had no effect. I would recommend this product to anyone without hesitation." Coloring concrete is one of the best ways to beautify a pool deck, give it more distinction, and make the deck blend in with its surroundings. Coloring usually goes hand in hand with stamped or stenciled concrete, allowing you to precisely replicate the colors of natural stone or any other material. The most popular methods for coloring exterior concrete are chemical stains, integral color and dry-shake hardeners. Each of these methods can be used alone or you can combine or "layer" them to create unique multitonal effects. Many coloring methods provide a myriad of shades to choose from, allowing you to pick a hue that will best compliment your home, landscaping or other elements in the vicinity of the pool. Custom color matching is also possible with many products.
Proper curing and sealing is required to enhance the life and aesthetic quality of colored concrete. Using a curing compound in the matching color cures, seals, hardens, and dust-proofs the concrete. It will preserve the natural look and protect against stains. It also provides a means to bring a consistent look throughout the project. Clear curing compounds specific to colored concrete are also available. When choosing a color for your pool deck, be sure to consider comfort as well as aesthetics. Darker colors will absorb more heat from the sun's rays and could make the concrete surface uncomfortable to walk on in bare feet, especially in hot climates. Keep your pool deck surface cooler by staining or coloring it with a light sun-reflective shade, such as a beige or pastel tone. Avoid using deep brown or charcoal shades on deck surfaces that receive intense sun exposure.